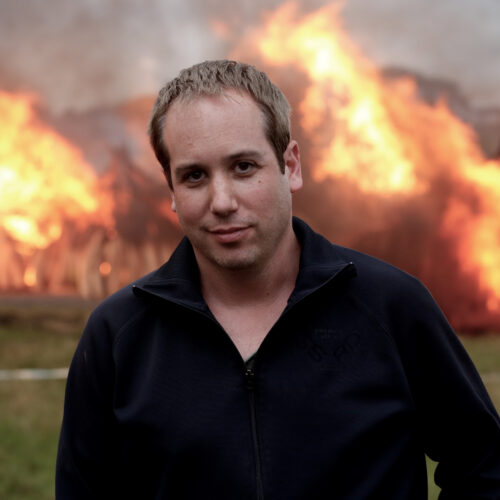 Kief Davidson
Kief Davidson is an Academy Award®-nominated director who makes films that inspire and entertain. His film A Lego Brickumentary, narrated by Jason Bateman and released theatrically by RADiUS/TWC, delves into the extraordinary impact of the LEGO brick, its massive global fan base and innovative uses for it that have sprung up around the world.
He also directed Open Heart, which was nominated for Best Documentary Short Subject at the 85th Academy Awards®. The film took him and a small crew to the heart of Rwanda and Sudan, where they followed eight children on a perilous journey to obtain high-risk surgery at the only high-tech, free-of-charge heart surgery hospital in Africa. The film made its U.S. broadcast debut on HBO and broadcast globally.
Kief is currently in post-production on a companion piece to Open Heart about Dr. Paul Farmer and his organization Partners In Health, produced by Matt Damon in collaboration with the Sundance Institute, Skoll Foundation and Ford Foundation.
Kief's first feature, The Devil's Miner premiered at the Rotterdam Film Festival and won numerous awards at international film festivals including Tribeca, Hot Docs, Chicago and Woodstock. The film was nominated for Best Documentary by the Director's Guild of America and won the coveted FIPRESCI Prize. His subsequent feature Kassim the Dream, recounting the story of a former child soldier turned boxing champion of the world, premiered at the Tribeca Film Festival and won awards at AFI, IDFA and Silver Docs. A co-production with ARTE Germany/France, the film was released theatrically by IFC Films.
As a commercial director, Kief is represented by acclaimed production company Park Pictures where he has directed commercials for global brands such as GE, Toyota, Absolut and Facebook.