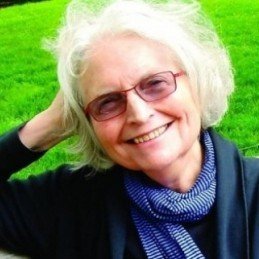 Betty Medsger
head of the journalism program
In March 1971, Betty Medsger, then a Washington Post reporter, wrote the first stories about the files stolen by anonymous burglars from an FBI office in Media, PA. Those files provided the public with the first documentary evidence that the long revered FBI director, J. Edgar Hoover, had distorted the mission of the nation's most powerful law enforcement agency for nearly a half century to carry out massive operations that suppressed dissent, secretly monitored and conducted dirty tricks, some violent, against civil rights and peace activists and African-Americans in general. In January 2014, Medsger revealed for the first time the identity of her previously anonymous sources, the people who risked decades of freedom to steal those files but who never were found, despite a five-year investigation by the FBI. Their story and the story of the enormous impact of their historic act of resistance is told in Medsger's book, The Burglary: The Discovery of J. Edgar Hoover's Secret FBI, and in documentary film maker Johanna Hamilton's film, 1971. Both tell the story of how seemingly ordinary people found extraordinary courage and carried out one of the most powerful acts of non-violent resistance in American history.
Medsger was the head of the journalism program at San Francisco State University, where she also founded the Center for the Integration and Improvement of Journalism, which created model programs for how to recruit, retain and place in journalism increasing numbers of ethnic minority people. She is the author of Framed: The New Right Attack on Chief Justice Rose Bird and the Courts, Winds of Change – Challenges Confronting Journalism Education and Women at Work, a photo documentary book.
Investigative Reporters and Editors (IRE) gave the best book of the year award for 2014 to Medsger for The Burglary. She is based in New York.