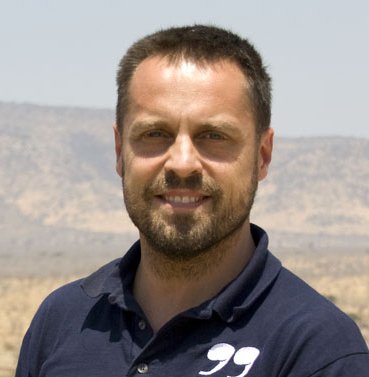 Andrea Crosta
Andrea has 25 years of experience in conservation projects around the world and, in a parallel professional career, he has been working for over 15 years as an international consultant to companies and governmental agencies on high-end security technologies & services, Homeland Security technologies, marittime security/anti-piracy, investigations and risk management. He now applies this unique knowledge to conservation and wildlife protection.
He is among the founding and supervisory board members of the Wildlife Justice Commission, in the Hague, The Netherlands, and the co-founder of the Elephant Action League (EAL).
In 2010-12 he and Nir Kalron uncovered a link between the ivory trade and the Somali terrorist group al-Shabaab.
As an entrepreneur in 1998 he founded 'Think Italy', among the very first e-commerce start-ups in Italy. He holds a Master's Degree in Natural Sciences, a Master's Degree in Business & Innovation and a BSc in Psychology.